We recommend dressing in layers as the weather can fluctuate from one day to the next.
Hunting Jacket, long sleeved shirt, orange hat and/or vest, shell vest, or shell belt, long underwear, gloves, hunting boots (waterproof), as with any shoes or boots it is a good idea to "break them in".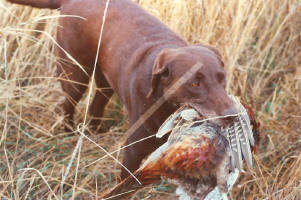 We recommend bringing coolers to transport your game.
Most importantly don't forget your HUNTING LICENSE!!!
You may purchase a hunting license from the game and fish office in Bismarck North Dakota, over the phone from Instant Licensing at 1-800-406-6409, or online at the website www.gf.nd.gov.
All licensing is the responsibility of the hunter. All hunters are required to furnish proof of license of the time of the hunt. Some hunts require special licenses. We will be more than glad to direct you in how to obtain your license.
For more information call Kelly at 701-471-0635.